Arugula avocado Salad
3/4 c. thinly sliced carrots
3/4 c. chopped cooked butternut squash
1/2 c. sliced bell pepper
1/4 c. extra-virgin olive oil
1/2 tsp. Freshly ground black pepper
3 tbsp. lemon (or lime) juice
1 tbsp. vinegar (red wine, sherry, champagne, cider or white balsamic)
1 finely chopped small shallot (or garlic clove or green onion)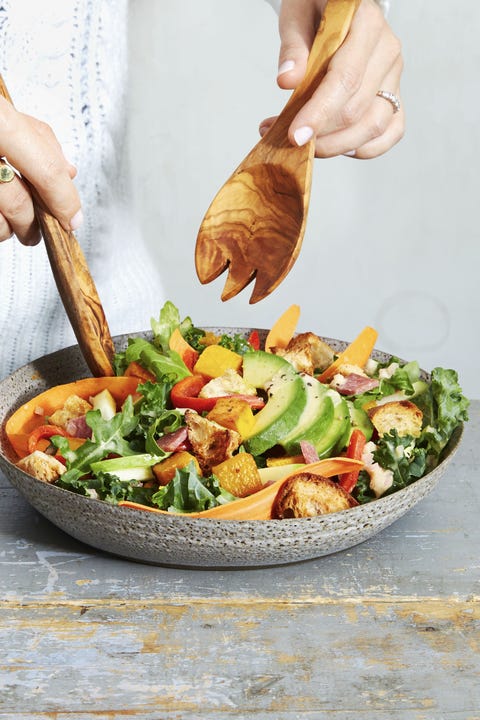 Make Salad:
In a large bowl, combine arugula, kale, avocado, carrots, butternut squash, apple, bell pepper, and salami.
Make Vinaigrette:
Whisk olive oil, Dijon, sugar, salt, and pepper with lemon juice, vinegar, and shallot. (Makes about 2/3 c.)
Add just enough vinaigrette to salad to lightly coat, tossing. Garnish with croutons.