Baby spinach muffins
3/4 c. soft goat cheese, crumbled
5 oz. baby spinach, wilted and chopped
1/2 c. roasted red pepper, diced
2 oz. prosciutto, sliced into ribbons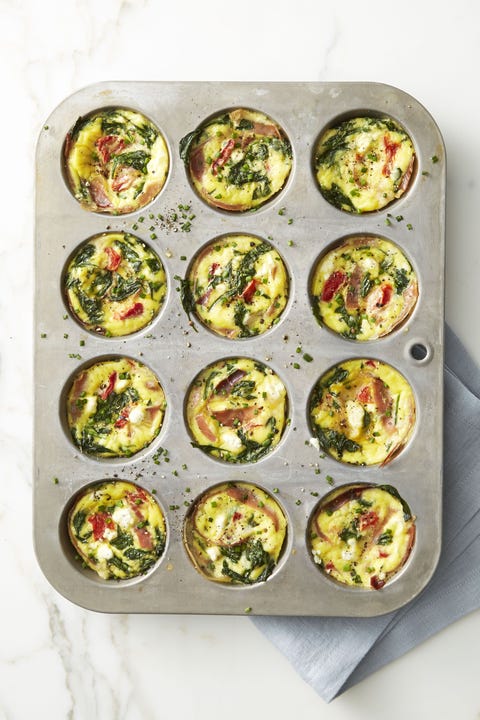 1. Preheat oven to 350 degrees F. Spray 12-cup muffin pan with nonstick cooking spray.
2. In large bowl, beat eggs, milk, season with 1/4 teaspoon salt and 1/8 teaspoon black pepper. Stir in cheese, spinach and roasted red pepper.
3. Divide batter among muffin-pan cups (about 1/4 cup each), top with prosciutto and bake 20 to 25 minutes or until just set in the center.
4. Cool on rack 5 minutes, then remove from cups. Serve warm. Can be refrigerated up to 4 days; microwave on High 30 seconds to reheat.