Crock-Pot Broccoli Cheddar Chicken Casserole
1 1/2 lb. boneless skinless chicken breasts, cut into 1" pieces
2 c. low-sodium chicken broth
Freshly ground black pepper
1 head broccoli, cut into florets
Crushed Ritz crackers, for garnish
Freshly chopped parsley, for garnish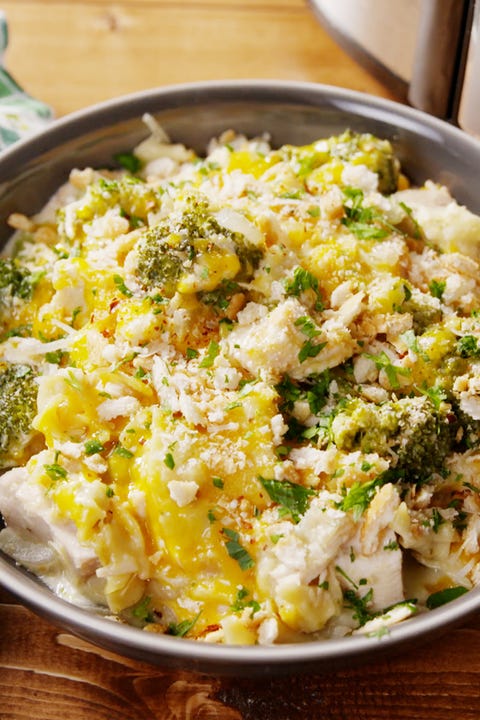 1. In the bowl of a large slow cooker, combine chicken, onion, broth, heavy cream, garlic powder, and oregano. Season with salt and pepper; cover and cook on high until chicken is cooked through, 3 to 3 ½ hours.
2. Stir in broccoli and noodles, cover and cook until pasta is tender, 20 to 30 minutes more.
3. Stir in butter, then top casserole with cheeses. Cover and cook until cheeses are melty, about 2 minutes.
4. Garnish with crushed Ritz, parsley and red pepper flakes before serving.