Crockpot White Chicken Chili avocado
2 1/2 c. low-sodium chicken broth
2 (15.5-oz.) cans white beans, drained and rinsed
1 1/2 lb. boneless skinless chicken breasts
2 (4-oz.) cans green chiles
1 small yellow onion, finely chopped
1 jalapeño, seeded and minced, plus more for serving
Freshly ground black pepper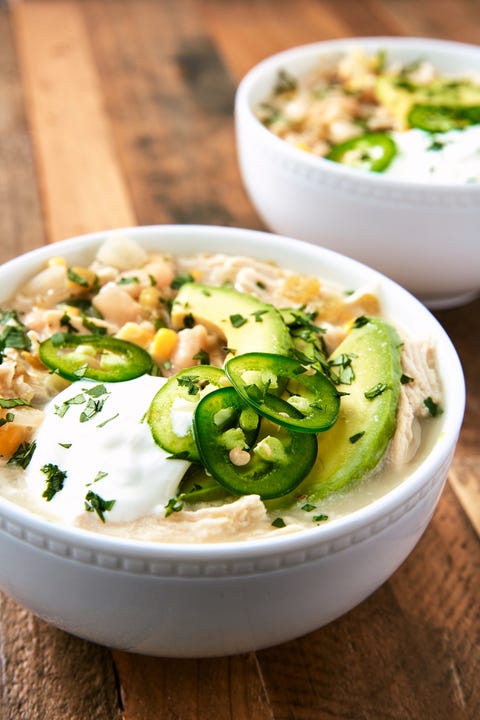 1.
Add broth, beans, chicken, green chilies, onion, garlic, jalapeño, oregano, and cumin to the bowl of your slow cooker. Season with salt and pepper and cook on high until chicken is tender, for about 2-3 hours
2.
Remove chicken from chili and shred. Use a potato masher to gently mash about 1/3 of the beans before returning chicken to slow cooker. Stir in shredded chicken and corn and cover and season with more salt and pepper if needed. Leave slow cooker on warm until ready to serve.
3.
To serve, top with sour cream, avocado, jalapeño, cilantro, and a squeeze of lime juice.