Grill Pan Waffles
1 3/4 c. all-purpose flour
1 tsp. pure vanilla extract
Softened butter, for serving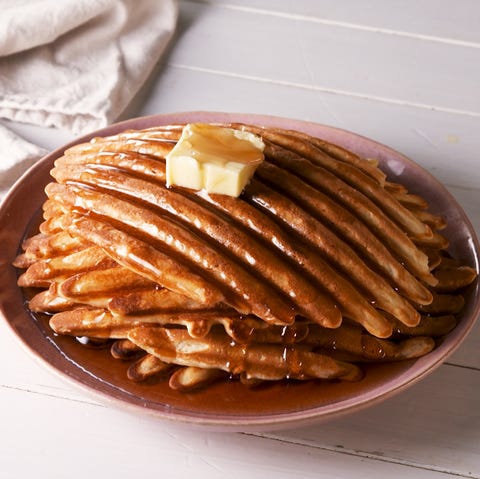 1. Whisk together flour, sugar, baking powder, baking soda, and salt, i
n a large bowl
.
In a medium bowl, whisk together milk, melted butter, eggs, and vanilla. Add wet ingredients to dry and ingredients and mix until just combined.
2. Heat a medium grill pan over medium heat and spray with cooking spray. Add about ½ cup batter in center of pan. Cook until bubbles form around edges and waffles are easy to flip, about 3 minutes, then flip and cook 2 minutes more. Repeat with remaining batter.
3. Grill pan
waffles warm with butter and maple syrup.