healthy eggplant steak
2 tbsp.
extra-virgin olive oil
Freshly ground black pepper
1 c.
cherry tomatoes, quartered
1 c.
mini mozzarella balls, quartered
1/4 c.
packed basil, torn into pieces
Balsamic glaze, for drizzling
Crushed red pepper flakes (optional)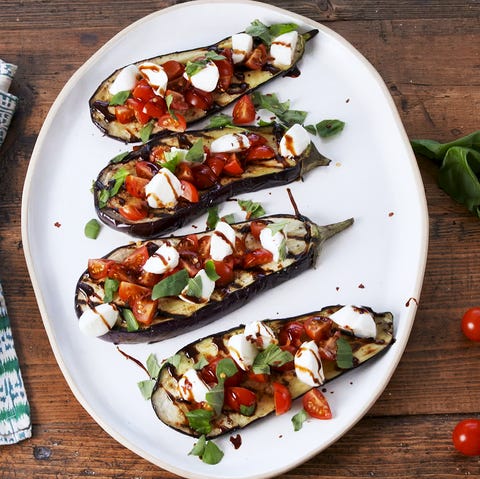 1.
Preheat grill over medium-high heat. Slice eggplants lengthwise ½" thick into long "steaks". Brush with oil and season with salt and pepper on both sides.
2.
Place eggplants on grill and cook until tender, but not falling apart, about 2 to 3 minutes per side. Place on a serving platter.
3.
Top eggplants with tomatoes, mozzarella balls, and basil. Serve with balsamic glaze and top with a pinch of red pepper flakes.