healthy kale bean soup
INGREDIENTS :
1 tbsp. extra-virgin olive oil
1/2 yellow onion, finely chopped
2 stalks celery, finely chopped
leek, cleaned and thinly sliced (white and pale green parts only)
2 tsp. thyme, freshly chopped
1/2 tsp. red pepper flakes (optional)
Freshly ground black pepper
4 c. low-sodium vegetable broth
2 (15.5-oz.) cans cannellini beans, drained and rinsed
1 large bunch kale, removed from stems and torn into medium pieces
Freshly grated Parmesan, for serving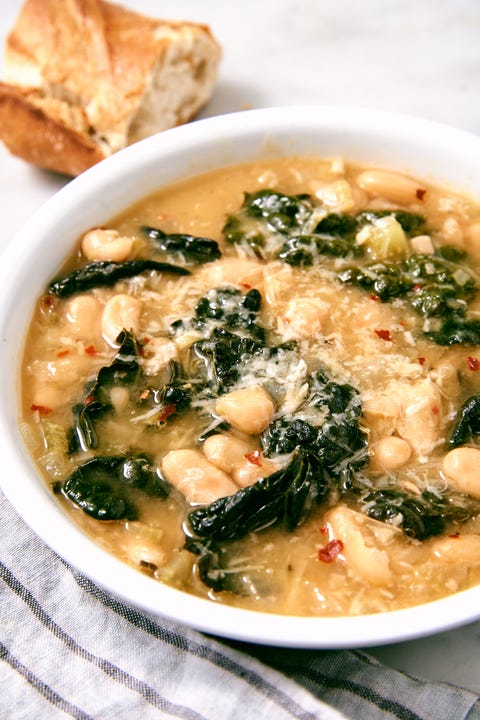 METHODS :
1.
In a large pot over medium heat, heat oil. And then add onion, celery, and leek and cook until slightly soft, 6 minutes. Add garlic, thyme, and red pepper flakes (if using) and cook until fragrant, 1 minute more. Season with salt and pepper.
2.
Add broth, water, and beans and bring to a simmer. Stir occasionally, mashing some beans in the pot to thicken soup. Let simmer 15 minutes, then stir in lemon juice and kale. Cook until wilted, for about 3 minutes.
3.
Garnish with Parmesan before serving.