kale caesar pasta salad
1/3 c. Grated Parmesan cheese
1 tbsp. extra virgin olive oil
1 clove garlic, crushed with press
1 large bunch of kale, stemmed and chopped
8 medium radishes, cut into quarters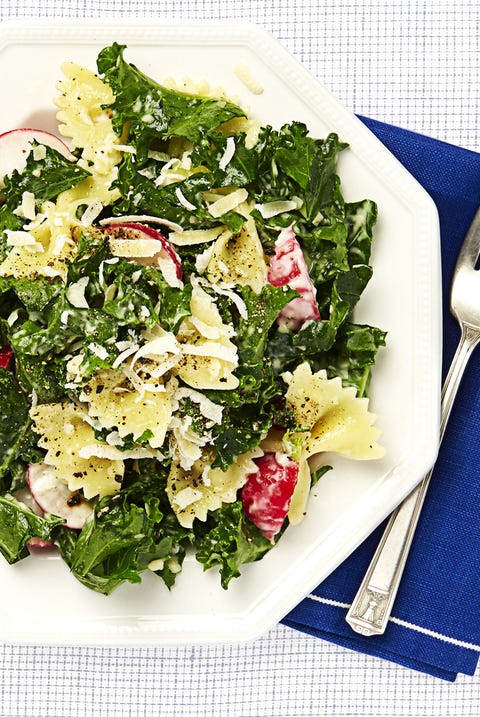 1. Cook pasta as label directs.
2. In a large bowl, whisk together the mayonnaise, Parmesan cheese, lemon juice, Dijon mustard, olive oil, garlic, salt, and pepper. Add kale, tossing to combine.
3. While cooked pasta is still hot, add to the kale mixture. Let cool slightly. Stir in the radishes and serve.