Lime Shrimp Foil Packs
1 lb. medium shrimp, peeled and deveined
1 zucchini, cut into half moons
1 tsp. crushed red pepper flakes
2 tbsp. freshly chopped cilantro
Extra-virgin olive oil, for drizzling
Freshly ground black pepper
2 limes, sliced into rounds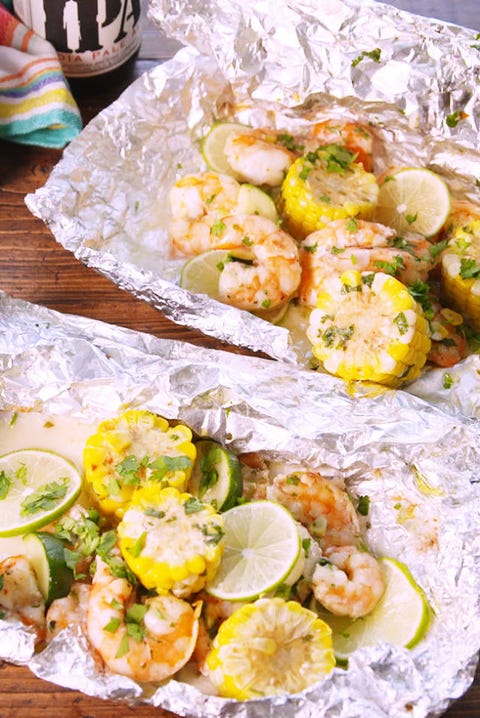 1. In a large bowl, combine shrimp, corn, zucchini, garlic, cumin, red pepper flakes, and cilantro. Drizzle with olive oil, season with salt and pepper, and toss until combined.
2. Lay out four pieces of foil. Divide shrimp mixture between foil and top each with a pat of butter and lime slices. Seal packs.
3. Heat grill to high. Add shrimp packs and grill until shrimp is pink, about 10 minutes.