Slow-Cooker Corn Chowder
1 lb. baby red potatoes, halved or quartered
Freshly ground black pepper
8 c. low-sodium chicken broth
1 1/3 c. shredded Cheddar
6 slices bacon, cooked and crumbled
2 tbsp. chives, for garnish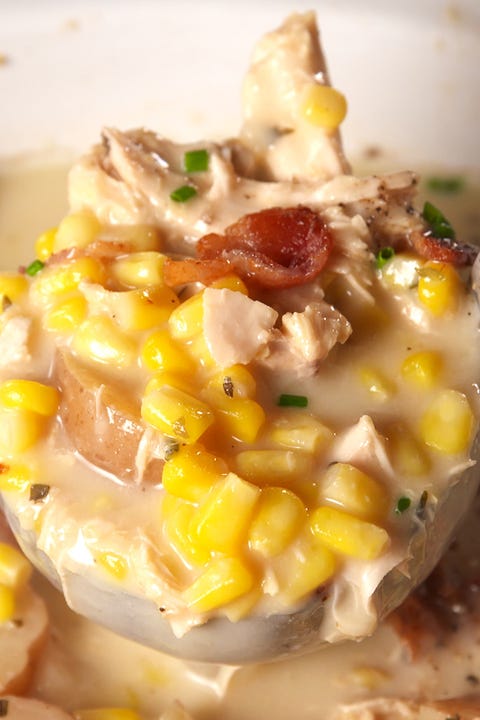 1. Into your slow cooker, place potatoes and flour. Season with salt and pepper and stir to combine. Next, stir in chicken broth, corn, thyme, basil and onion powder. Cook on high for 3 hours, or until potatoes are tender.
2. Stir in chicken, cheese, milk and cream, until cheese is melted and fully incorporated. Heat for another 10 minutes to warm the chicken.
3. Ladle soup into bowls and top with pepper, bacon and chives. Serve.