Slow-Cooker Tuscan Chicken
3 tbsp. extra-virgin olive oil, divided
2 lb. bone-in, skin-on chicken thighs
Freshly ground black pepper
1 lb. baby potatoes, halved
1 red bell pepper, sliced
1/2 c. low-sodium chicken broth
Thinly sliced basil, for serving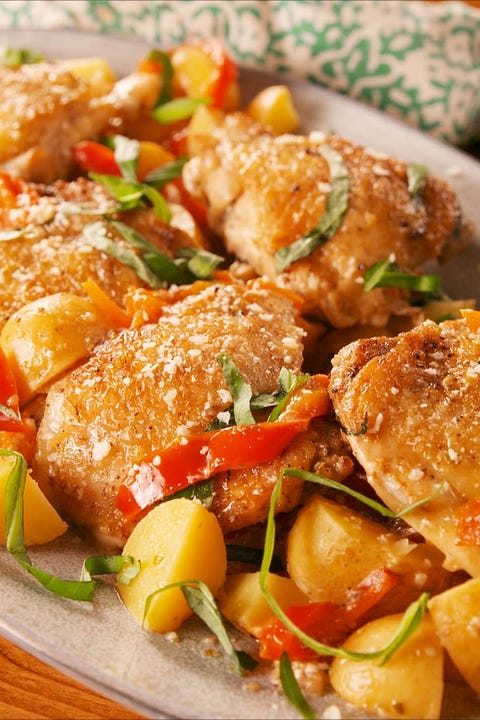 1. In a large skillet over medium-high heat, heat 1 tablespoon oil. Add chicken, season with salt and pepper, and sear until golden, 3 minutes per side.
2. Meanwhile, in a large slow cooker, combine potatoes, bell pepper, broth, cream, Parmesan, butter, and spices. Season with salt and pepper, then place chicken on top.
3. Cook on high for 3 to 4 hours or on low for 6 to 8 hours, until potatoes are tender and chicken fully cooked.
4. Garnish with parsley and more Parmesan, before serving.