Spinach arugula mandarin orange salad
1 (11-oz.) can mandarin oranges, drained
1 tsp. freshly chopped thyme
1/4 c. extra-virgin olive oil
Freshly ground black pepper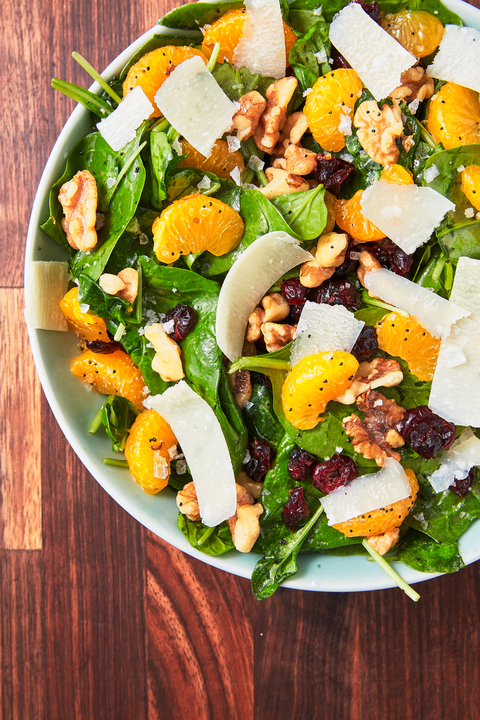 1. In a large bowl, toss together spinach, arugula, mandarins, walnuts, and cranberries.
2. In a medium bowl, whisk together red wine vinegar, orange juice, honey, poppy seeds, and mustard. Slowly pour in oil while whisking until incorporated. Season with salt and pepper.
3. Pour dressing over salad and toss to combine. Garnish with Parmesan and a pinch of sea salt.