Spinach jack cheesse bread pudding
1/4 tsp. coarsely ground pepper
1 package frozen chopped spinach
1 c. Shredded Monterey Jack cheese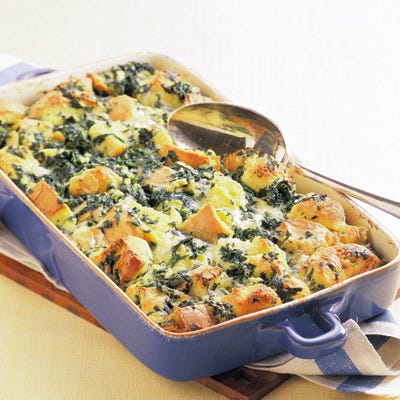 1. Preheat oven to 375 degrees F. In large bowl, with wire whisk or fork, beat eggs, milk, thyme, salt, pepper, and nutmeg until blended. With rubber spatula, stir in spinach, Monterey Jack, and bread.
2. Pour mixture into 13-inch by 9-inch ceramic or glass baking dish. Bake bread pudding 20 to 25 minutes or until browned and puffed and knife inserted in center comes out clean.
3. Remove bread pudding from oven; let stand 5 minutes before serving.