steak tacos salad
1/4 c. plus 1 tablespoon extra-virgin olive oil, divided
3/4 lb. steak (such as flank)
1 c. black beans, rinsed and drained
1 c. cherry tomatoes, halved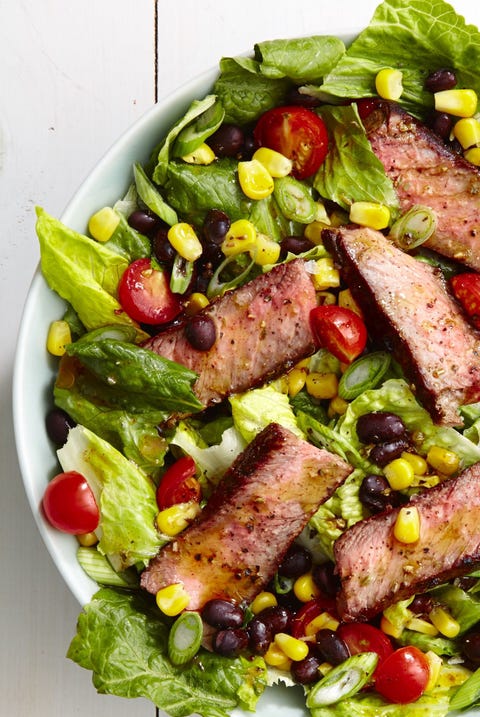 1. In a large skillet over medium-high heat, heat 1 tablespoon oil. Rub steak with taco seasoning and sear until desired doneness, flipping once. Transfer to a cutting board and let rest 5 minutes, then slice against the grain.
2. Meanwhile, make dressing: In a small mixing bowl, whisk together remaining oil, lime juice, cumin, and oregano, and salt.
3. In a salad bowl, add romaine, seared steak, corn, black beans, tomatoes, and green onions. Season with flaky salt, if desired.