Steak With Kale and White-Bean Mash
2 boneless beef top loin steaks, trimmed
8 oz. parsnips, thinly sliced
2 cans cannellini beans, rinsed and drained
2 tbsp. refrigerated pesto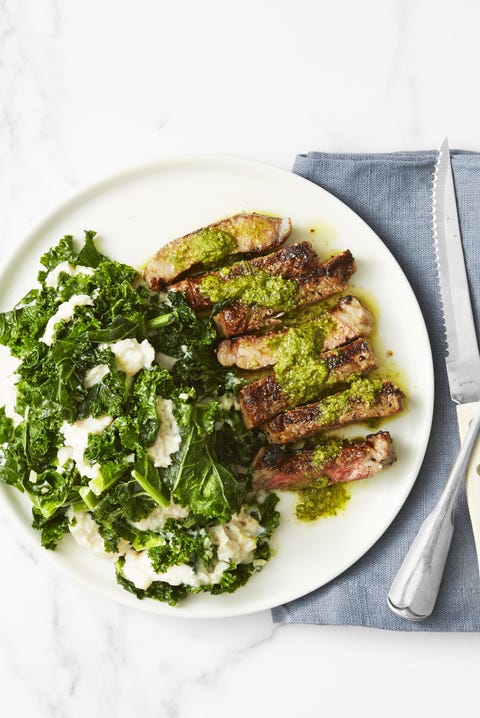 1. Season steaks with 1/4 teaspoon each salt and pepper; cook on grill pan on medium-high 4 minutes per side for medium doneness. Transfer to cutting board; let stand 5 minutes.
2. Place parsnips and water in bowl; cover with vented plastic. Microwave on High 5 minutes or until very tender.
3. Spray large saucepot with cooking spray; cook kale, garlic and 1/4 teaspoon salt on medium 5 minutes or until stems are tender.
4. Transfer parsnips to food processor along with cannellini beans. Pulse until combined but still chunky, scraping occasionally; stir into kale along with 1/8 teaspoon salt. Heat through.
Thinly slice steak; top with refrigerated pesto. Serve with mash.