Zesty Mediterranean Quinoa Salad
2 medium cucumbers, chopped
1 pt. cherry tomatoes, halved
1/2 red onion, finely chopped
2 tbsp. freshly chopped parsley, plus more for garnish
1/3 c. extra-virgin olive oil
1/2 tsp. crushed red pepper flakes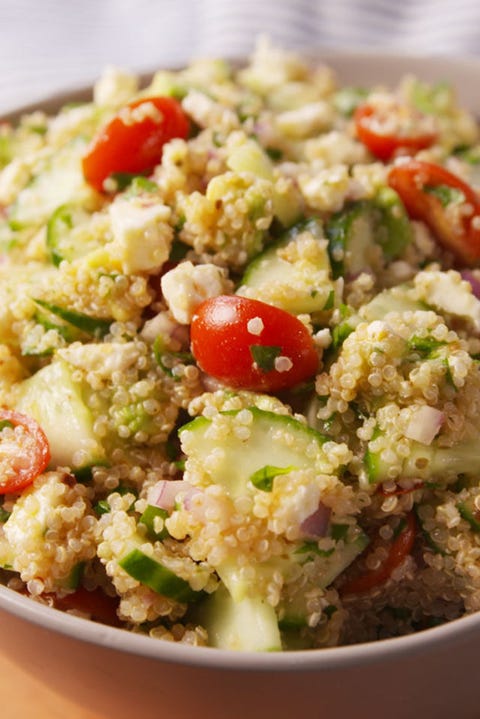 1. In a mixing bowl combine quinoa, cucumber, tomatoes, onion, avocado, feta and parsley.
2. Make dressing: In a medium bowl, combine olive oil, vinegar, honey and garlic. Add with salt, red pepper flakes and oregano and whisk until combined.
3. Pour dressing over salad mixture and toss until salad is coated in dressing. spread over more parsley and ready to serve.