Copycat Chipotle Chicken
1/2 red onion, roughly chopped
1 chipotle pepper in adobo sauce, plus 2 tbsp. sauce
Freshly ground black pepper
1 lb. boneless skinless chicken breasts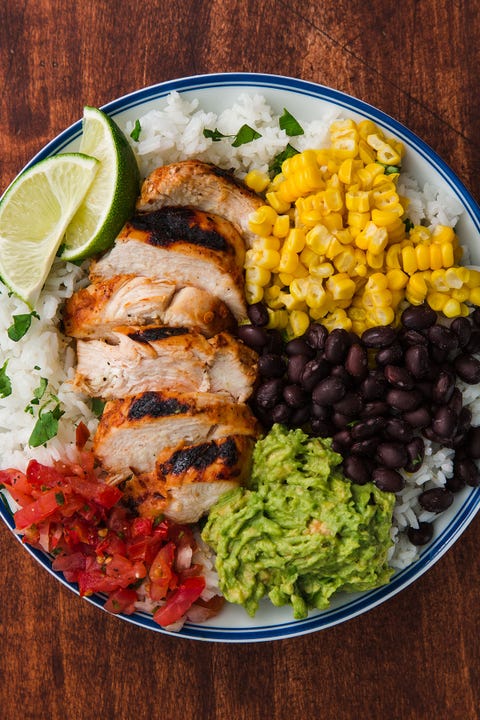 1.
In a food processor, blend onion, garlic, chipotle pepper and adobo sauce, oil, oregano, and cumin until smooth. Season with salt and pepper.
2.
Add marinade and chicken to a large resealable plastic bag and rub all over to coat chicken. Let marinate in the fridge at least 2 hours.
3.
Bring chicken to room temperature and preheat grill to high. Grill until cooked through, 8 minutes per side.
4.
Serve chicken over rice with desired toppings.