Hunan Chicken
3 tbsp. canola oil, divided
4 boneless, skinless chicken thighs, cut into 1" pieces
1 large head broccoli, cut into small florets
1 red bell pepper, chopped
1/4 c. low-sodium soy sauce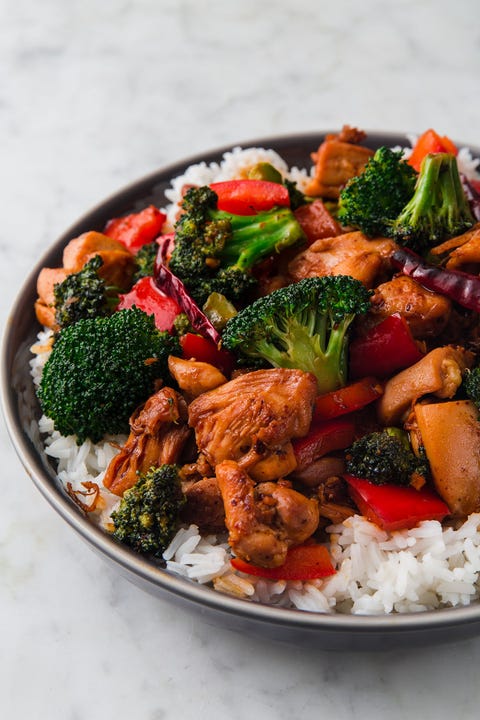 1.
In a large skillet over medium heat, heat 2 tbsp canola oil. Add chicken and fry until cooked through, 7 minutes then remove from pan.
2.
Heat remaining canola oil in same pan. Add ginger and cook until fragrant, 1 minute then add broccoli, bell pepper, and red chilis. Cook until vegetables are tender, 5 minutes.
3.
In a small bowl combine sherry, soy sauce, cornstarch, sambal oelek, and sesame oil. Add to pan and simmer until sauce thickens, 3 minutes. Add chicken back to pan and toss to coat. Serve over rice.