Italian Chicken Skillet
2 tbsp. extra-virgin olive oil
1 lb. boneless skinless chicken breasts
Freshly ground black pepper
2 bell peppers, thinly sliced
2 medium zucchini, sliced into half moons
1 c. low-sodium chicken broth
1 oz. (14-oz.) can crushed tomatoes
1/4 c. freshly torn basil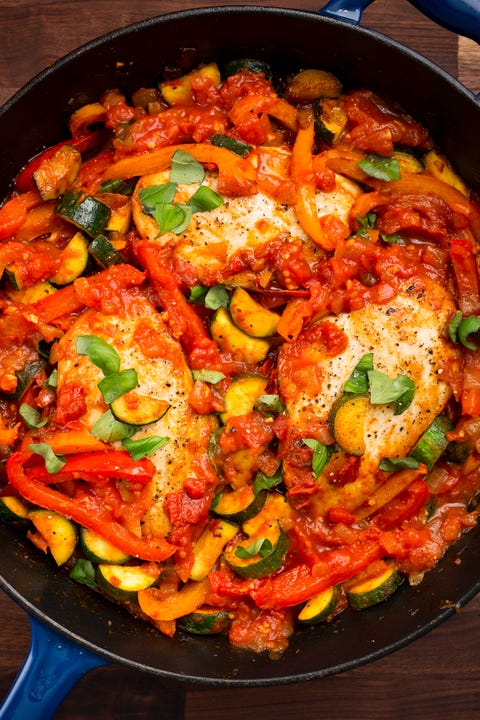 1.
In a large skillet over medium-high heat, heat oil. Season chicken with salt and pepper and cook until golden and cooked through, about 8 minutes per side. Transfer to a plate.
2.
Add onion and peppers to skillet and cook until soft, 5 minutes. Add zucchini and cook until slightly charred, 3 minutes more, then add garlic and cook until fragrant, 1 minute more. Season with oregano.
3.
Add broth and crushed tomatoes and simmer 10 minutes. Return chicken to skillet and top with sauce and vegetables.
4.
Garnish with basil before serving.