Lemon Pepper Chicken
1 tbsp. lemon pepper seasoning
1 lb. boneless skinless chicken breasts, halved
2 tbsp. extra-virgin olive oil
1/2 c.
Swanson Chicken Broth
Freshly chopped parsley, for garnish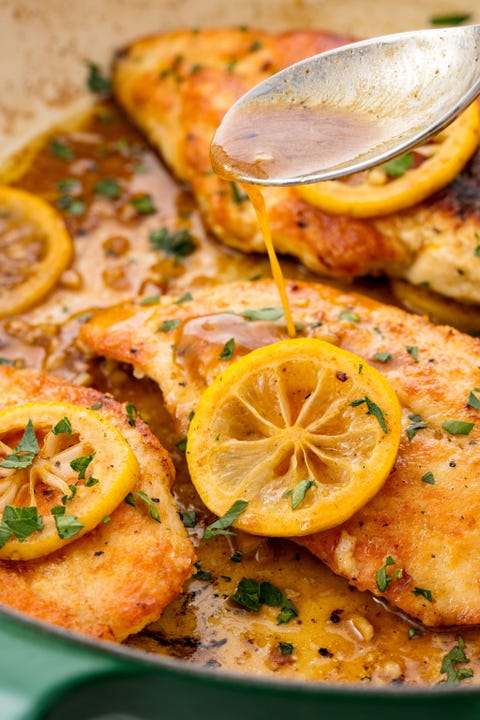 1.
Preheat oven to 400°. In a medium bowl, whisk together flour, lemon pepper, salt, and zest of 1 lemon. Toss chicken breasts in the flour mixture until fully coated. Slice remaining lemon into thin rounds.
2.
In a large ovenproof skillet over medium-high heat, heat oil. Add chicken in a single layer and cook until golden on bottom, about 5 minutes, then flip chicken breasts.
3.
To skillet, add broth, butter, garlic, and lemon slices and bake until chicken is cooked through and sauce has reduced slightly, 15 minutes.
4.
Spoon sauce on top of chicken and garnish with parsley.